Sunday Funnies 8/25/2013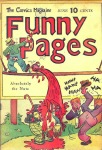 The Sunday Funnies:
We don't do cartoons much mostly because we don't know how. But we love to browse through YouTube looking for funny videos that relate to our special pages such as fishing, boat building, navigation , etc.. Its Sunday, time to relax and follow that ancient Sunday tradition kick back and watch our maritime "funnies". Click on the links below and then hit the back arrow on the YouTube tool bar to come back here for the next selection. .
NEW THIS WEEK:
Well, the title of this music video is "SAIL", other than that it has little connection to sailing. Its funny/sick and might appeal to fans of music video humor. http://www.youtube.com/watch?v=JaAWdljhD5o
HAVE YOU EVER SEEN THE "FOOTBALL PASS FISH RELEASE? LITTLE KIDS LEARNING CATCH AND RELEASE WHILE SERIOUSLY LANDING BIG BASS:
http://www.youtube.com/watch?v=RD5OJeLeunc
FIFTY FUNNY FISHING VIDEOS, AT THE RISK OF SOME BEING RERUNS:
Seriously funny fishing gear web site commercial
CLASSIC FUNNIES: The next few videos received such appreciation and so many people have forwarded these that ,we have decided to retain them long term.
THE SMU WOMEN'S ROWING TEAM FUNNY IN THE TEAM VAN:
http://www.youtube.com/watch?feature=endscreen&v=K7ppxF4O130&NR=1
-held over by popular demand
"
When Its OK To Pee in Your Pants" A Seaplane and Boat Encounter
A Sunday "Funnies Classic " held over by popular demand
http://www.youtube.com/watch?v=U1Ki2R7zO8o
RECENT FUNNIES: (Vote for future classics by sending in a comment, these recent videos are candidates for retention as "classics", tell us what you think

Prior Fishing Right
s:
http://www.youtube.com/watch?v=alPmPSls-9s
Jet Ski as prop in funny Old Spice Commercial
:
http://www.youtube.com/user/oldspice?v=lI7FKpmWL
Going to Extremes To Bring You Salmon:
http://www.youtube.com/watch?v=2anomrgUnvk&feature=related