TOO BAD THEIR ACTUAL AIR CRAFT CARRIER OPERATIONAL SKILLS DON'T DON'T MATCH THEIR PROPAGANDA VIDEO SKILLS.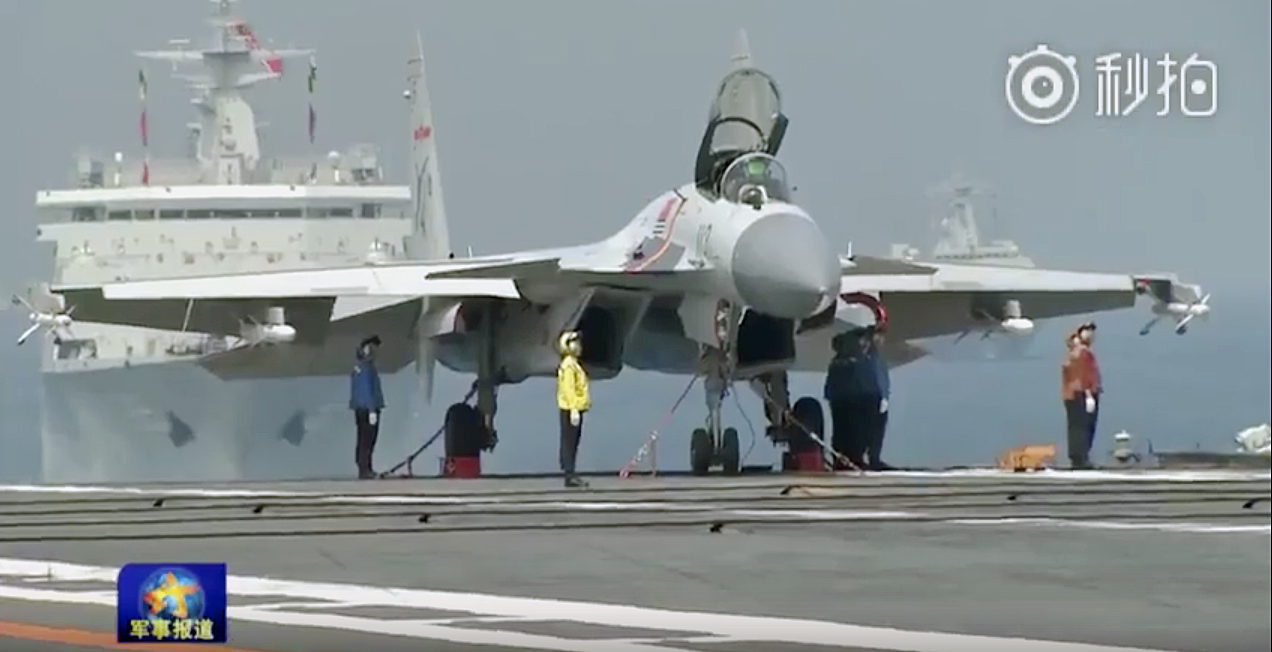 Image Captured from linked Video



THE AVIATIONIST , an on line magazine, has an interesting feature on a new propaganda video by the PLAN (Peoples Liberation Army's Navy, aka "Chinese Navy) . The on line magazine lauds the production values of this highly entertaining video, though we see it as simply a propaganda piece. Despite China's claim that all of our Pacific bases are now within their reach we're not exactly quaking in our boots . Yes no doubt they can navigate within striking range, and yes their air craft can be launched and reach our bases. But when their one ( and soon 2) under trained carrier crews reach destination and attempt to carry out such a mission neither Chinese carrier nor escorts will be going home. We can reach many of our bases from some of our other bases and and we have many more carriers with more powerful air craft and better trained air and ship crews. Surely the PLAN isn't fool enough to think such a fool's errand would go unpunished? But propaganda is about sword rattling , not sword weilding. But all that aside the video rocks if you can get past the politics, great sound track. Check out THE AVIATIONIST for more.