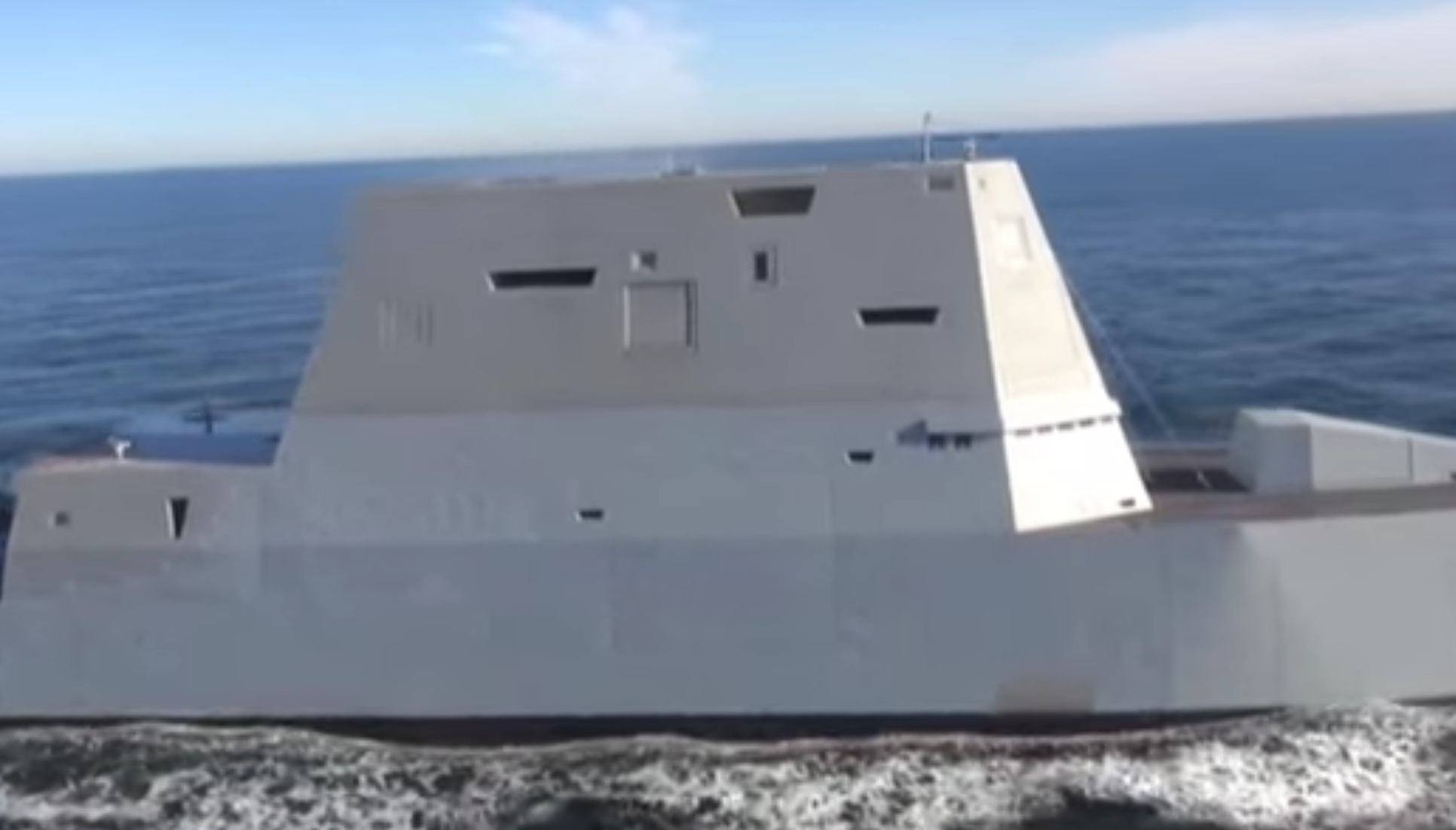 A DDG CLASS DEPICTED UNDERWAY IMAGE USN. NOTE THE VIRTUAL LACK OF EXTERNAL ANTENNAS. A RECENT CHANGE IN DESIGN AND PRODUCTION MOVES A SIGNIFICANT ANTENNA TO THE EXTERIOR REDUCING THE SHIP'S
STEALTHY RADAR SIGNATURE
USS ZUMWALT CLASS DESTROYER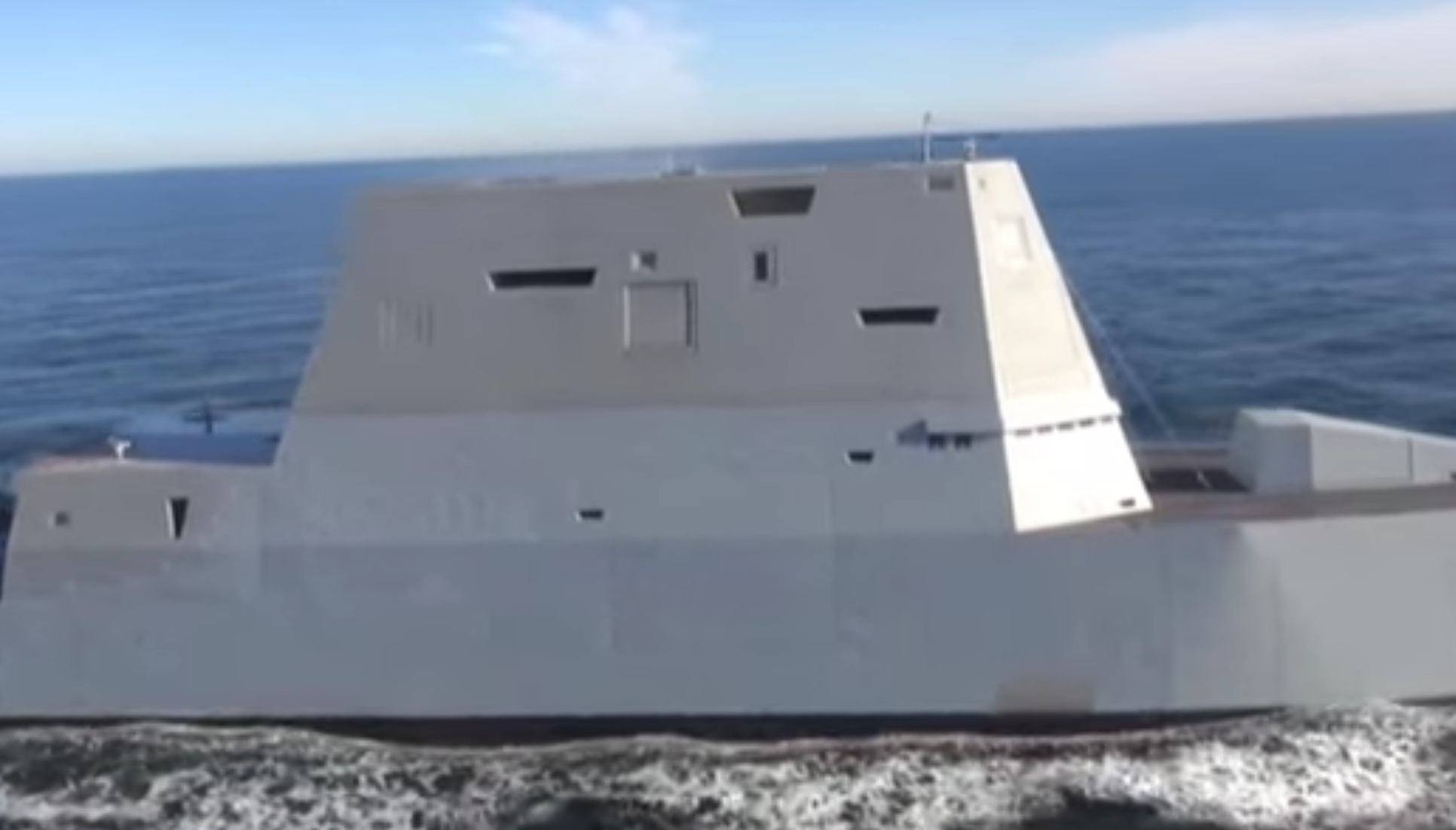 The starboard view Zumwalt DDG-1000 from a Dec. 7, 2015 underway. US Navy Image
EXPERTS ARE UNHAPPY:
CMDR SALAMANDER:
"
DDG-1000 - Worse Than Even I Predicted ... No, It's That Bad"
Posted: 19 Dec 2019 12:17 PM PST
Wait until all those new systems being thrown on that ship need to be validated, updated, adjusted, etc.

Yes, the costs of throwing all your revolution in one bucket will leave you gobsmacked. DDG-1000: the story that will keep on giving.
U.S. NAVAL INSTITUTE & CONGRESSIONAL RESEARCH SERVICE:
See US NAVAL Institutes's DESCRIPTION AND LINKS TO THE LATEST CONGRESSIONAL REPORT ON DESTROYER ACQUISITION.
"
The Navy's proposed FY2020 budget requests $155.9 million in procurement funding to help complete the total procurement cost of the three DDG-1000 class ships."
Changes in the DDG 1000 including mission orientation to surface strike,
Technology Maturity and Design Stability have some of the naval operations and acquisition experts baffled. Click in on any of the links above for more details on a ship acquisition program that is either evolving or in crisis. Comments are solicited . Post in the comments section at the end of this post.