VIDEO: Iranian Attack Boats Harass U.S. Navy, Coast Guard Vessels in Persian Gulf By:
Megan Eckstein
In a recent article in the Naval Institute's on line publication "NEWS
" Megan Eckstein
wrote an article on the harassment and introduces some Navy videos.To reach the NAVAL INSTITUTE'S NEWS Click. This is not the first faux swarm attack against U.S. naval vessels by Iran but possibly the best documented. See Ms Eckstein's work at
FROM MILITARY TIMES:
President Donald Trump tweeted Wednesday that he has instructed the Navy to "destroy" any
Iranian gunboats
that harass American warships at sea.
April 15, 2020 5:45 PM
•
Updated: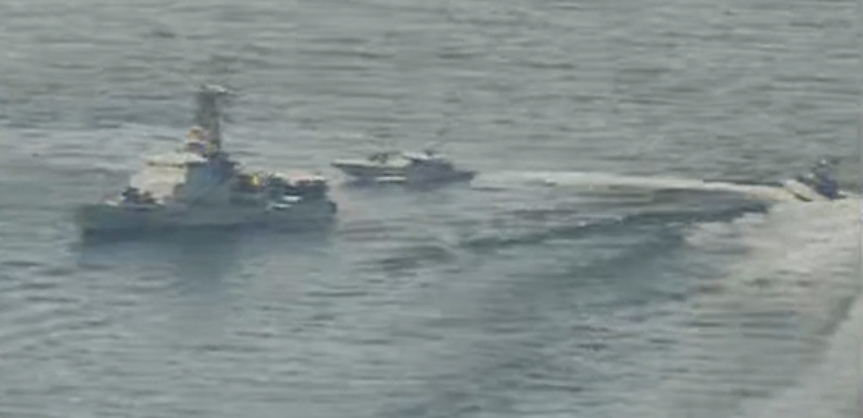 A Iranian Islamic Revolutionary Guard Corps Navy (IRGCN) vessels conducted unsafe and unprofessional actions against U.S. Military ships by crossing the ships' bows and sterns at close range while operating in international waters of the North Arabian Gulf. U.S. forces are conducting joint interoperability operations in support of maritime security in the U.S. 5th Fleet area of operations. US Navy photo.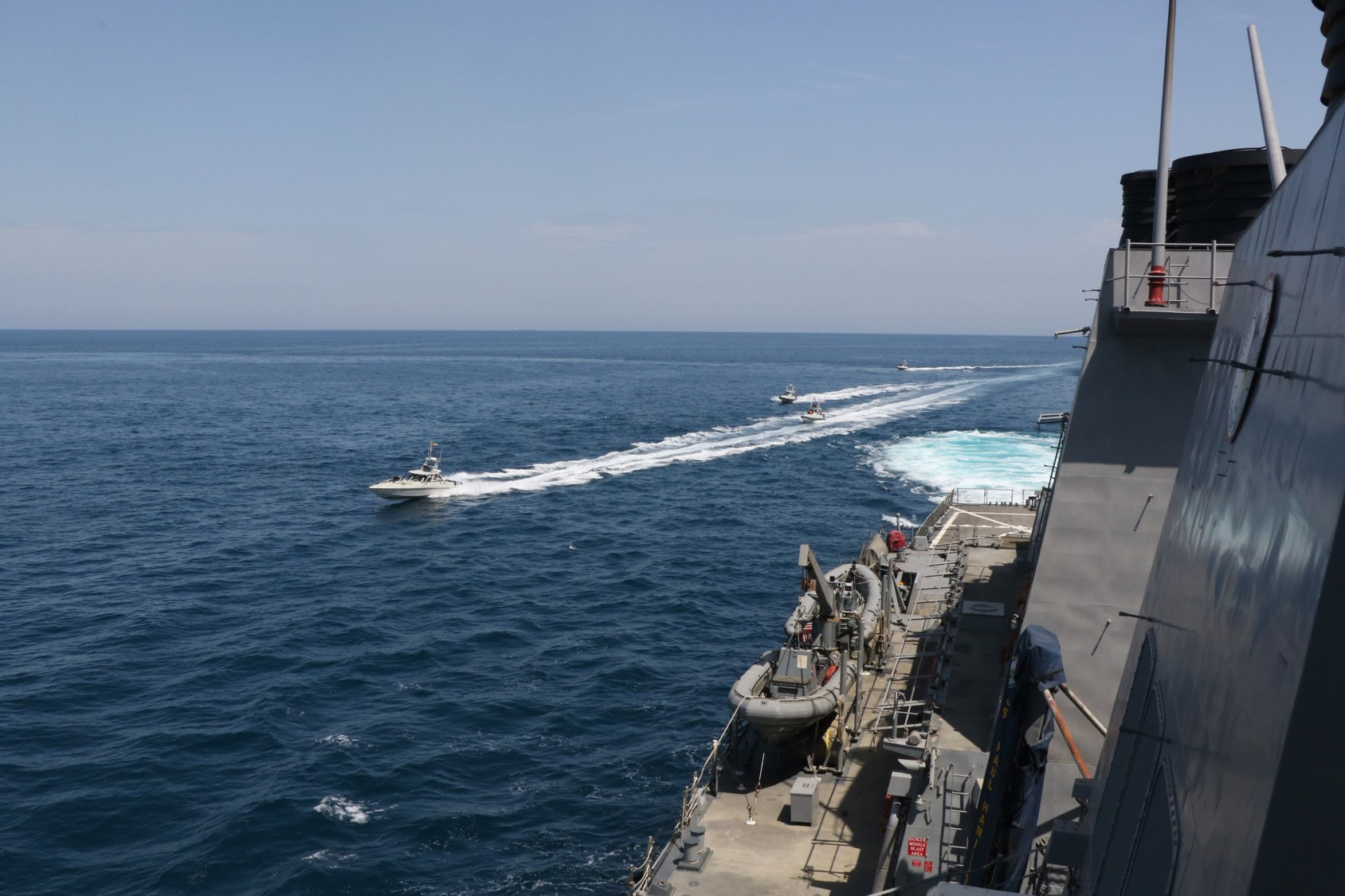 SOURCE:
U.S. NAVAL INSTITUTE
https://news.usni.org/2020/04/15/video-iranian-attack-boats-harass-u-s-navy-coast-guard-vessels-in-persian-gulf?utm_source=USNI+News&utm_campaign=f8628e7a7d-USNI_NEWS_DAILY&utm_medium=email&utm_term=0_0dd4a1450b-f8628e7a7d-230407705&mc_cid=f8628e7a7d&mc_eid=63ae43d70a